Online shopping is preferred by busy women today as it is super convenient and saves a lot of time. However, purchasing innerwear is always a challenge, and even more so when you do it online. Since you cannot see the product while ordering it apart from in the image provided by the website, it can be a struggle to find the right fit and size. So, here are tips for women's innerwear online shopping.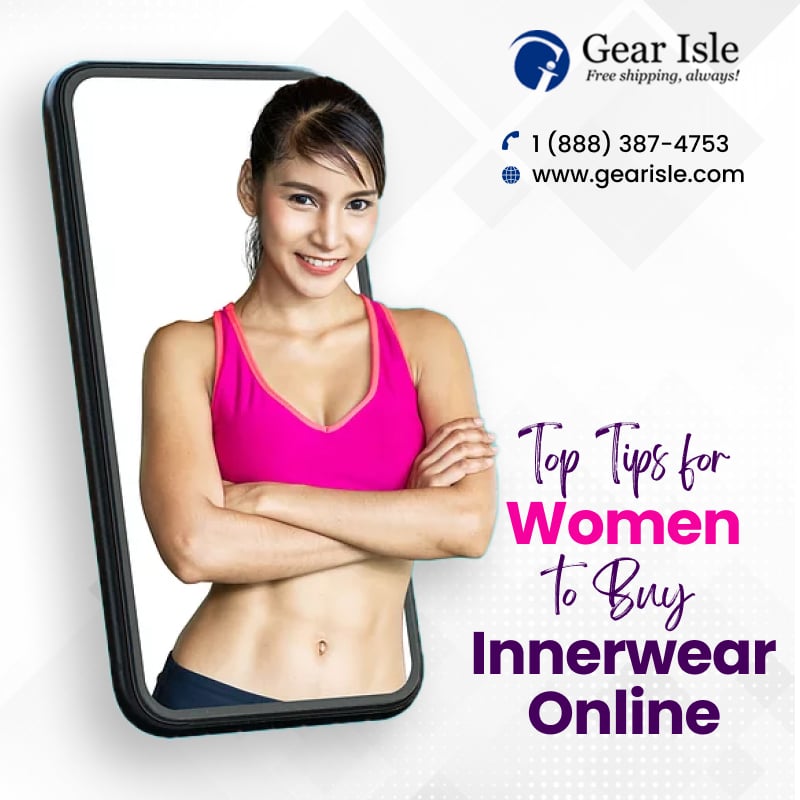 Top 6 Tips to Buy Women's Innerwear Online
You can do online shopping from the comfort of your home, but at the same time, you may end up buying the wrong product if you are not careful enough. So, follow these tips to get the right innerwear for you:
Make Sure to Get the Right Size
You can still wear your dress if it is a bit big or small, but not innerwear. It is very important to find the right size when it comes to lingerie. It is recommended to use a measuring tape to get the correct measurements. You may ask someone to help with it. After that, enter your measurements on the calculators online to get the right size.
Do a Thorough Research
When you choose innerwear, it is important to understand what kind of dress you are going to wear with it. Not every kind of innerwear is the right fit for every kind of clothing you wear. Conduct online research to find the best combinations between innerwear and dresses. Similarly, your choice of lingerie can also depend on what kind of activity you are going to indulge in. clearly, you will not pack the same kind of innerwear for a sports day and your honeymoon. Find your purpose before buying anything.
Understand your body
Do not research only on innerwear but study your body thoroughly as well. Understand what kind of innerwear is best to flaunt your assets best. Go through all details carefully regarding the material, wiring, and padding mentioned in the product description. Comfort is also another factor that you must take into consideration. Do not go for a piece of innerwear just because it looks chic and fancy if it is not comfortable for you.
Seek Customer Support
If it is your first time shopping for innerwear online, and you cannot understand what type would be the best fit for you, feel free to reach out to the website. Most online stores provide online chat support. Take their help if you are confused so they can assist you in choosing the ideal shape and fit.
Opt for Free Shipping
Different online stores have different conditions for free shipping. Some require you to purchase a certain amount of products, while some ask to order within a certain hour. In any case, try to avail free shipping. Purchase two pieces instead of one if that means free shipping, even if you do not need it immediately. Innerwear is something that you will need eventually anyway.
Check Return Policy
Most websites do not have return policies for innerwear. So, if you see an online store that accepts returns with some terms and conditions, then you have found yourself a gem! Even after being careful, you may end up with innerwear that does not fit well and you may need to return it. So, check the return policies of the website before buying.
Conclusion
Most importantly, go through the ratings and reviews left by other customers before purchasing anything. With these women's innerwear online shopping tips, you can find the perfect product. Gear Isle is a renowned online store that offers an extensive range of innerwear. Feel free to visit Gear Isle to check out the collection.