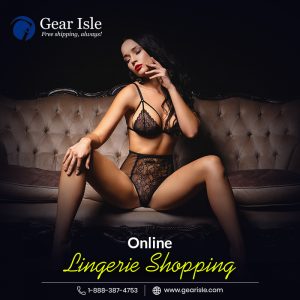 Most women out there would agree with me when I mention that they have been judged, time and again, about the way they dress. This has given rise to them spending quite a lot of time choosing the perfect dress for the best occasion. Trolls apart, it takes a lot of courage to come up with a dress that matches your personality and occasion at the same time.
Having said that, if there is one part of the entire outfit that plays a large part in making a woman look good, yet doesn't get appreciated much, it has to be the lingerie. It is an underrated piece of clothing that lifts the look and is an intimate and emotional choice for every woman. Today, let's make this about women and speak about the role of lingerie in an outfit.
Why is lingerie such an important part of an outfit?
Lingerie is much more than just giving your breasts a nice shape or making them look firm. If you do not choose the right lingerie to go with a particular shape of, it might end up changing the way you look, and I am not even kidding. A piece of lingerie, as specified time and again by fashion experts, is more than just a piece of clothing.
I kid you not, whenever you wear quality lingerie, you end up feeling good, and more confident about yourself. Apart from seducing your partner with the lacey, push-up bras or the garter belts and corsets, wearing them would make you feel appealing and give a morale boost.
Since every breast size and shape is different, and the clothes are made for a particular figure, but never according to the breast shape; lingerie is essential. It can give your breasts a firm and more appealing look, putting both of them together so that you can easily fit into the dress and it looks flattering on you. Coming to thongs and cheekies, especially for those who do not have big buttocks, they come as a boon by making them look bigger and better.
Nevertheless, there is still a taboo surrounding women's intimates. You would find the section, shoved far back in the clothing store that you visit. Or when you visit a store dedicated to lingerie, you might become way too shy to pick up the products you like and try them on. Well, that is why online stores are for. Having said so, since you do not have the option of trying a product on and checking if it suits you or not, you would have to sit back and trust your instincts. But first, you need to know your perfect size as you buy intimates online. 
Top things you must always ensure
As you scroll through the endless options available on various online stores that stock lingerie, you need to keep your priorities straight. Some things you must ensure are:
Find a product which you feel good in: One of the fundamental rules of buying lingerie is that you must feel good in that particular piece of clothing. You would not want to go out with an uncomfortable underwire, or way too tight pushup. Choose the material that suits your skin type and then look for a material that might make you feel bold and sexy.
Materials and fabrics are the keys: You would never be able to manage your outfit if your lingerie material and dress fabric clash. As you are buying your lingerie online, and you would not be able to feel it with your hand, you would have to rely on the product description. Search for a mix and match of materials and see how well your skin type would suit them. There are separate materials for sensitive skin and normal skin.
 The colour palette is crucial: You would have to take a look at your wardrobe and understand what the colours that dominate it are. You do not want mismatched lingerie and dress that might look bad when you are outside. Mind you, neon bras and transparent shirts are always trendsetters. Get yourself some primary colours such as nudes, whites, reds, and blacks as that would go with almost all sorts of dresses, and occasions.
 Keep changing lingerie with the season: I have mentioned this several times and in a thousand ways that lingerie should be changed according to the season. You must never wear the same lingerie for more than just a few months to avoid it getting spoiled. You do not want to wear an embroidered bra during summer lest you end up getting sweat patches, or a lighter fabric during winters.
Conclusion: Having lingerie for different occasions is crucial, and there are multiple bras to choose from. Should you be looking for a website to buy intimates online, you can check out USA-based Gear Isle. The retailer stocks a broad range of lingerie and delivers them discreetly. Visit https://www.gearisle.com/ to get a look at the entire collection.